Pima Medical Institute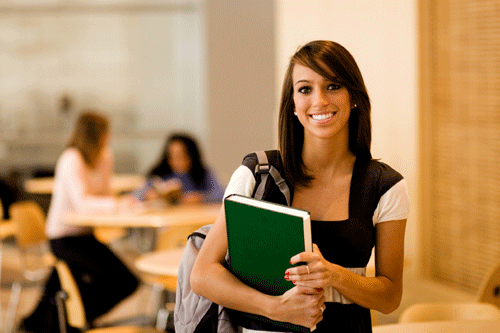 Questions? Fill out the form below to get answers.
Find success with us at Pima Medical Institute!
For over 45 years, Pima Medical Institute has helped students change their lives, providing the training and education they need for careers in health care.
At Pima Medical Institute, we want you to succeed in the classroom and in your career. We are dedicated to providing you with quality education and hands-on experiences that help you become the type of medical professional who meets the expectations of today's employers.
We offer certificate programs that fit your needs and your schedule. You can get the training you need to start your career in less than a year, earn your associate degree in less than two years, or take your career further by completing your bachelor's degree.
You'll take classes taught by instructors who worked in the fields they teach. You'll get real-world experience before you graduate through externships at some of the local community's most notable medical facilities.
When you graduate, you may find that your education, experience and professionalism will be preferred to those of your peers.
At Pima Medical Institute, your success is our success. We support you every step of the way, with financial aid available to those who qualify and career planning services to help you get the job you want.
Programs vary by location.
For consumer information, please visit:http://pmi.edu/consumerinfo.aspx.
Pima Medical Institute is accredited by the Accrediting Bureau of Health Education Schools. For more information on accreditation, licensing, and approval information please visit: http://pmi.edu/PMI-Today/About-Accreditation.
Programs Available at Pima Medical Institute:
Certificate - Dental Assistant


Dental assistants are an integral part of the team that ease patients' anxieties while assisting the dentist with examinations and treatments. While in school, Pima Medical Institute teaches a wide span of job skills that ensure your success in your career as a dental assistant. Our accredited training program offers courses that will teach you chair-side assisting and help you gain hands-on experience.



Certificate - Health Care Administration


Health care administrative assistants are key members of the front-office medical office staff. You will greet patients, manage electronic health records and ensure the office operates efficiently while also fostering a friendly and positive patient experience. These entry-level professionals in the field of health care administration do not interface directly with patient care, rather they greet patients, triage appointments and provide other assistance.



Certificate - Medical Assistant


Medical assistants work side by side with doctors, nurses and others on the health care team, treating patients from newborns to senior citizens. They demonstrate a blend of varied skills including administrative, technical, communication and interpersonal abilities.

Pima Medical Institute's renowned instructors are both academically and professionally qualified offering years of relevant, hands-on experience to share with students, creating real-world scenarios during your courses in our medical assistant labs.



Certificate - Medical Billing and Coding

Certificate - Pharmacy Technician


Pharmacy technicians enjoy a rewarding career in the constantly growing and evolving field of health care and prescription medicine while maintaining a stable and straightforward work environment.

As a certified pharmacy technician, you are the liaison between medical professionals, doctors, pharmacists, insurance companies and patients. You will receive and verify prescriptions and prepare patient medication.




Pima Medical Institute Campuses:
For more information about our graduation rates, the median debt of students who completed the program and other important information, please visit: http://pmi.edu/consumerinfo.aspx.